Quickly Configure Made-to-Order Automation Solutions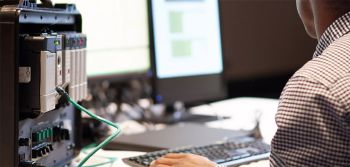 The Rockwell Automation Online Product Configurator helps you select products that align with specific requirements for RFQs and product purchases.
Whether you're searching for a simple push button or a complex programmable controller, finding the right product for your specific industrial automation application can be a little like searching for a needle in a haystack (very hard to find)!
Amid the 80,000+ products to choose from to support an automation project, how do you find what you need? Where should you even begin if you're not sure about product specifics?
Rockwell Automation's Online Product Configurator (also known as ProposalWorks) is a great place to start. You don't have to memorize a part number, remember a product name, or even know exactly what kind of product you need: Simply browse the product categories online, answer a few questions, and the platform quickly guides you to the right product.
As you work your way through the questions, the tool moves you closer to the right choice by automatically removing products that don't match your specifications. The result is a product that meets your precise requirements—whether it's a standard or made-to-order product.
For example: Looking for a proximity sensor? When you click on the "sensors" category, you'll be asked about factors such as sensing distance, shielding, and connection type. As you respond, the Rockwell Automation Online Product Configurator takes you to the right solution.
Once you've built what you need, you can view and download product photos, product details and drawings, and send the specs to us to purchase the product fully assembled and ready to go.
The tool also connects you with information like lifecycle status, certifications, pricing, and documentation to help you make more informed product choices for your next project. You can use this information to build customized RFQs and proposals based on detailed product data; drag and drop documents into your own customized templates and proposals.
Even Van Meter's in-house specialists (including me) use the tool daily to help customers quickly find products for specific applications.
One of the best things about the Rockwell Automation Online Product Configurator? You don't have to be an expert to use it. Whether you're a novice or a seasoned professional, you'll figure it out quickly—without any training or in-depth technology know-how needed. The tool was built to be completely intuitive from the very first time you use it, moving you step by step through the process.
To help you configure your own Rockwell Automation products, we've embedded Rockwell Automation's Online Product Configurator into our website. When you're ready to use it, you can login, begin with a standard product, and configure components as needed.
As you go, the website creates a part number for you. Once you're finished, you've got a completed product with a part number, photos, product details, and CAD drawings. From there, you can add it to your cart and check out. If you need to re-order in the future, you can find that configuration in your order history or save it to a product list.
Have questions about using the Rockwell Automation Online Product Configurator? Send me a note. I'd be glad to help!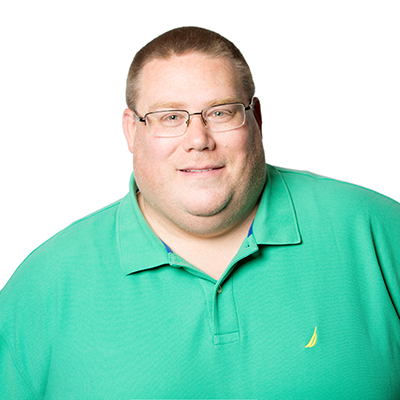 ARTICLE BY:
MATT HENNING
EMPLOYEE-OWNER, AUTOMATION PRODUCT SPECIALIST
For more information, please reach out to your sales representative or call 1-800-247-1410.