Rockwell Automation Services & Repairs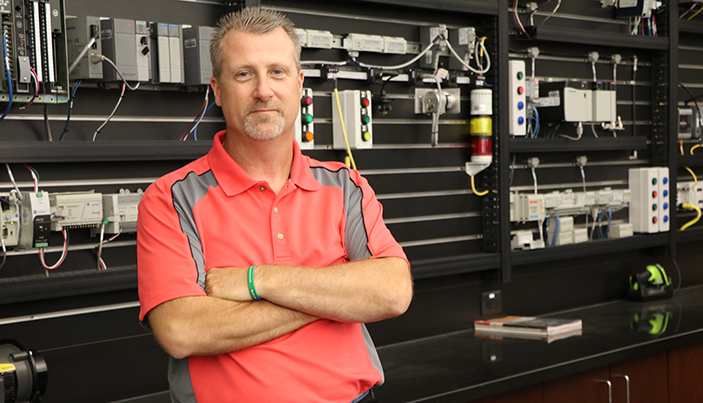 The impact of unscheduled downtime can cost $20 Billion in lost productivity according to an ARC Advisory Group study.
Avoid lost productivity and enhance the performance of your production environment with Rockwell Automation repair services through your one-source solution provider, Van Meter Inc. As your trusted repair partner, we offer through Rockwell Automation a full suite of repair capabilities, including remanufacturing, exchange, parts management, renewal parts and support services for both Allen-Bradley and non-Allen-Bradley parts.
REMANUFACTURED FOR QUALITY REPAIRS
Quality repairs are crucial to the long-term health and viability of your automation equipment – and ultimately, your productivity level. As the original equipment manufacturer of Allen-Bradley products, quality has been integrated into every step of Rockwell Automation's repair services process. When you partner with Van Meter, you'll experience Rockwell's efficient process minimizes handling time when repairing thousands of types and brands of electrical, electronic, mechanical and servo products.
Through the remanufacturing process, you can expect:
Your equipment is thoroughly cleaned to remove all contamination
Diagnostic tests are used to locate any inoperative components
Functional testing performed on designated platforms
Circuit analysis isolates marginal components
Inoperative as well as marginal components are replaced to support long-term performance of the unit
State-of-the-art equipment verifies total circuit board quality
Circuit boards are coded and tagged
Handling, packaging and shipping are performed in a static-free environment
Once your equipment is repaired and returned to you, it is protected by a 12-month warranty covering the entire unit, not just the repaired components.
MORE THAN QUALITY REPAIRS
Beyond a quality repaired item, you'll experience a variety of benefits when you use the remanufacturing and repair services through Van Meter.
Repair Savings: Decrease service costs by increasing the mean time between failure (MTBF) by using OEM-specified components (when available)
Faster Recovery: Minimize downtime with our equipment exchange program
Extend Product Lifespan: Repair obsolete or hard to find replacement products for increased dependability
Detailed Testing: Trend analysis on parts can predict component failures and enhance product reliability
Repair Avoidance: Component level cleaning disinfects the unit, improves functionality and mean time between repairs
MADE BY ANYONE, REPAIRED BY ROCKWELL AUTOMATION
With a single-source solution for all your electrical, electronic, mechanical, and servo product repairs, Van Meter partnered with Rockwell Automation, provides you with a comprehensive service for over 200,000 items from more than 7,000 manufacturers. No matter who manufactured your automation equipment, we can help you get it repaired.
To learn more about the benefits of partnering with Van Meter for your automation equipment repairs, contact us today on how you can improve productivity and diminish down time.