Industrial Controls Essentials: Soft Starters
In this video, we learn about Rockwell Automation's soft starter offering, including the SMC-3, SMC Flex and SMC-50. Soft Starters are designed to help minimize cost by reducing overall system power requirements and wear and tear on equipment. SMC Controllers can be easily integrated into your intelligent motor control solution to offer high productivity and shorter downtimes. The SMC line is also an ideal alternative to a drive where a more cost-effective, simple solution is required. We offer a diverse line of soft-starters to meet your communication, control and space requirements.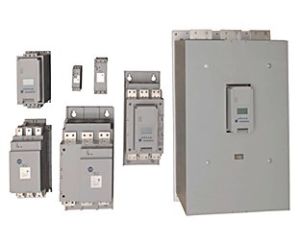 SMC-3 Low Voltage Soft Starters
The SMC™-3 Smart Controller is a compact, simple to use, solid-state motor controller designed to operate 3-phase motors. It has a built-in overload relay and a built-in SCR bypass contactor on all three phases, allowing a smaller footprint than other soft starters on the market. Modes of operation for the controller include soft start, soft stop, current limit start, and kick start. These soft starters are available as part of the Enclosed SMC product family.
---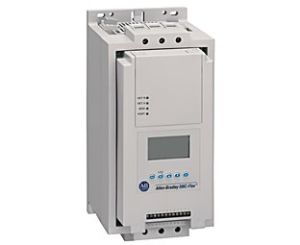 SMC Flex Low Voltage Soft Starters
The SMC™ Flex Controller provides microprocessor-controlled starting for standard 3-phase squirrel-cage induction or Wye-Delta (6-lead) motors. We offer seven standard modes of operation within a single controller. These soft starters are available as part of the Enclosed SMC product family.
---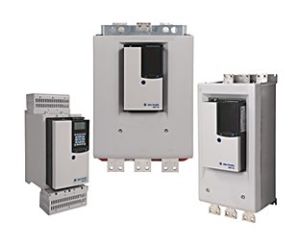 SMC-50 Soft Starters
Our SMC™-50 Soft Starters are available in three frame sizes and range from 180...520 A. This micro-processor based, fully solid-state soft motor starter helps maximize efficiency for motor starts and stops.
Spec Sheet (PDF) | Brochure (PDF) | More info »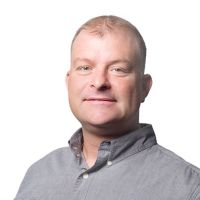 RANDY TURNER
EMPLOYEE-OWNER, AUTOMATION PRODUCT MANAGER - INDUSTRIAL CONTROLS, SAFETY, SENSORS, AND CONNECTIVITY
For more information about Van Meter's industrial controls solutions, please call 1-800-247-1410.