How Southwire's QWIKjax Reel Stands Make Wire Pulls Safer and Easier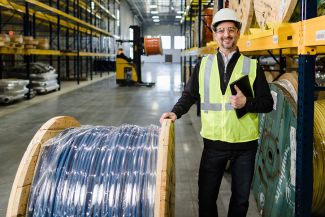 Tired of knocking knees and shredding shins? Old "knee-knocker" style jack stands can be difficult (and painful!) to transport across jobsites and require more effort to load wire reels. Want to know how you can more easily and safely set up, transport and pull wire from your reel stand? Here's how Southwire's QWIKjax reel stand can improve your next wire pull.
HAVE THE SAME REEL CAPACITY
Even though QWIKjax are lighter and easier to transport, you are not sacrificing reel capacity. QWIKjax can support a maximum reel height of 72 inches and maximum weight of 6000 pounds, so it is versatile enough to use for most wire pulls.
EASILY TRANSPORT YOUR REEL STAND
Jack stands earned the nickname "knee knockers" for a reason—they are a pain to move. It takes multiple people to transport them and can tear up their shins. QWIKjax have a carrying handle and fold down, so one person can easily transport them through most jobsites.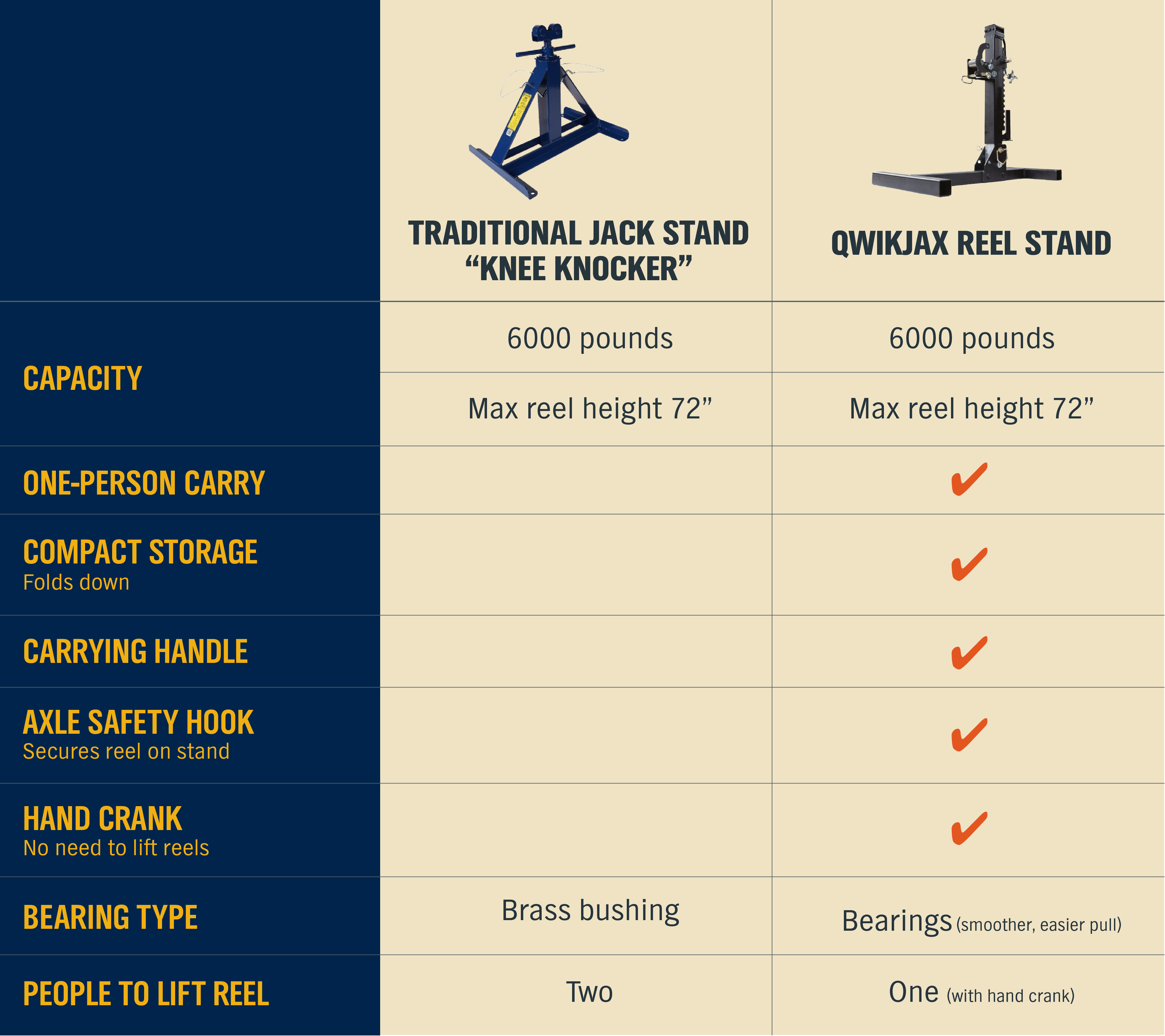 PULL WIRE MORE SAFELY
What keeps your reel from falling off your jack stand? When spools get lighter during a wire pull, they can start to hop come off the jack stand. That's why QWIKjax have an axle safety hook to keep the reel on the stand. Back injuries are another risk with knee knockers, as the strain of lifting reels onto the stand can cause issues over time. QWIKjax have a hand crank that removes the need to lift reels.
USE LESS EFFORT LOADING REELS AND PULLING WIRE
Lifting reels onto a knee knocker requires two people to lift. The hand crank on the QWIKjax allows a single person to raise and lower reels. Pulling wire from the QWIKjax is also easier. Instead of a brass bearing that can cease up, the axle rides on bearings, which reduces tension for a smoother, easier pull.
SEE THE QWIKjax FOR YOURSELF
Do you want to see for yourself why Southwire's QWIKjax reel stands make wire pulls safer and easier? Fill out the form below to schedule a demo with one of our contractor solutions experts.
Contact Us
Fill out the form below and a Van Meter team member will reach out as soon as possible.
×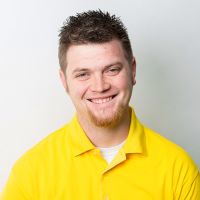 ARTICLE BY:
ADAM BAYLISS
EMPLOYEE-OWNER, CONTRACTOR SERVICES SPECIALIST