Three Key Elements for Successful Business Partnership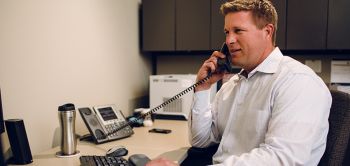 Three Key Elements For Successful Business Partnerships (and Good Marriages!)
Relationships are complicated. Think about the different relationships we juggle every day – with our spouse, our kids, our boss, our colleagues, our business partners, our friends. Now think about how different the dynamics are for each of those relationships. How do we manage them all, and address the needs of each one? How do we keep them healthy?
Actually, the answer is pretty much the same for all of them. They're long-term partnerships at their core. And whether you're sealing them with a kiss, a hug, a signature or a handshake, they share three key elements for their ultimate success.
Aligned Beliefs and Values
You can't begin a partnership with misaligned beliefs, because you'll always be working uphill. This doesn't mean you have to be exactly the same or that there can't be any differences. But it does mean you have to decide what aligns you from the beginning, so a solid foundation can be built.
There's a gut check involved here, both with personal and business partnerships. In personal relationships, you spend time getting to know a potential partner and whether their ideals and goals match your own. With business relationships, you spend time qualifying a partnership and evaluating their organization's values and core beliefs. Do they match those of your own company's? When you state your beliefs up front, it's much easier to determine what the other party is all about.
For example, when we interview someone for employment, we spend the majority of the time trying to get to know them. Are they a good cultural fit? Do they share our beliefs and values? This doesn't mean everybody needs to be a clone of one another. But it does mean everyone needs to be starting out from the same perspective. And like dating, gut checks come into play with business partnerships. Listening to your gut instinct can help guide you toward happy, mutually-rewarding relationships.
TRUST
Once you've committed to a relationship, a level of trust has (hopefully) already been established. Now it's time to grow it. The longer you provide value – the longer you're following through on expectations, meeting goals, working together and pulling your weight – the more trust you're building with your partner.
Of course, there will be conflicts in any partnership. At home this might be disagreements over work-life balance, or finances, or who's responsible for doing what. In business partnerships, this could mean something doesn't go right on one side, either with suppliers or customers. But this is where having trust makes the difference, because it gives you the ability to work through the process of making things right. If one party violates the other's trust, it's all too easy to hit the exit button and bail – or at least think seriously about it.
Trust gives you the chance to get through the conflict, and come out stronger when you do. And remember: in those times of adversity, how you respond can help you gain credibility and build even more trust in your partnership.
Two-Way Communication
In any partnership, communication is what we like to call "the gift of feedback." If you think about it, when someone cares enough to provide you with feedback, it shows a lot more respect for you than if they were to say nothing – because saying nothing will not allow an opportunity for improvement.
Giving positive feedback to our partners is the easy part. Celebrating successes or simply thanking each other for jobs (large and small) well done . . . that should come naturally in successful partnerships and it should be something we do for each other on a regular basis.
On the flip-side, providing constructive feedback is incredibly valuable in a partnership, too. Often, we may not even realize something we're doing, or not doing, that is negatively affecting our relationships. Sometimes we're blind to it unless someone points it out. Really, this is an ultimate gift – we can't be successful without having an opportunity to improve.
At the kitchen table or in the conference room, having fierce conversations with our partners is critical. When we work hard on something and get recognized for it, we feel valued. We should feel no different when we're able to share a dialogue about how we can make the partnership better, either.
Like marriages, more than half of business partnerships fail in the first few years, according to data shared by Forbes. The odds are much better for those that focus on building a strong foundation, like going to pre-marital counseling or taking the time to identify what makes a potential business partner tick. When we ensure that our shared beliefs and values align, build trust every day and have honest, two-way communication, the scoreboard is always going to be right. Making these three things a priority will lead our partnerships to long-term success.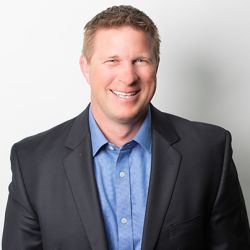 ARTICLE BY:
ROB OLNEY
EMPLOYEE-OWNER, REGIONAL VICE PRESIDENT - WESTERN BUSINESS UNIT
Olney oversees the sales and operations functions for all Van Meter business in the west, including branches in Carroll, Des Moines, Urbandale, Sioux City and Omaha.