The Real Truth About The Gray Market And Why You Should Buy Authorized Products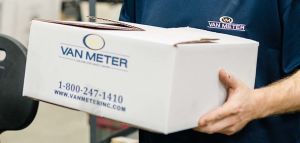 To sidestep these challenges, it can be tempting to look for alternative sources to get products you need but cannot readily find. This often leads to products being purchased on the "gray market"—without you even realizing it.
DANGERS OF THE GRAY MARKET
The gray market is made up of products being sold and purchased outside official distribution channels without the manufacturer's consent. This could include sources like Amazon or eBay—or other websites offering the product in question. Although the products are being sold legally, they are also being sold in unauthorized ways.
Gray-market purchases are on the rise over the past several months, especially in industries with critical needs, such as medical device manufacturing and food and beverage manufacturing.
On the surface, buying on the gray market may not seem like such a harmful idea. After all, it gets you the products you need, right? But there are several hidden risks of buying on the gray market that can come back as big problems later.
Although most products sold on the gray market are not counterfeit, it is a possibility. The information the seller shares online about the product may seem legitimate and in line with what you are looking for, but what you actually receive could be a different story. Just because a product has the right logo or label does not mean it is authentic.
In other instances, you may be buying a used or damaged product (even if you think you are purchasing something brand new) or a product that has been modified from its original state. In either case, the purchase of counterfeit, used, damaged or altered products can lead to problems with employee safety (due to malfunction) and product lifecycles (you expect the product to last for years, but it may only last a few months).
If a product purchased on the gray market happens to be counterfeit, modified or outdated, it can create potential cybersecurity vulnerabilities. In other words, it may make it easier for bad actors to infiltrate industrial networks and control systems.
As firmware and software updates become available, you will not be able to take advantage of them—especially if you cannot find the product's serial number or the manufacturer doesn't have record of you purchasing it from an authorized source.
The only way to ensure that a product is reliable is to purchase it through an authorized channel. Otherwise, if the product is counterfeit, modified or outdated, reliability may be sacrificed, and you will not receive any support to correct the issue.
This can lead to costly downtime and productivity loss caused by systems and equipment that malfunction, require unforeseen maintenance and repair and are not as reliable as you expected.
If you are in a validated industry, then regulatory compliance is an important factor to consider when purchasing a product. FDA, UL and CE are a few examples of these markings, listings and certifications.
Products purchased on the gray market may not meet those standards and can lead to loss of regulatory certification. For example, if a gray market product was purchased from one country and sold in another, it may not meet the regulatory requirements of the country in which it was sold.
Lack of warranty and support is another crucial consideration. When something happens to a product and it needs repair or replacement, how will it be handled? The site you purchased it from on the gray market will not support it, and a distributor like Van Meter will not be able to either. Their hands will be tied because no manufacturer's warranty exists, and it was not purchased through an authorized channel.
If a warranty is offered with a product on the gray market, then it is from a third party and not the original source. As a result, it may not cover everything that the original warranty does.
Buying on the gray market means you could pay much more than what you should for the product—or much less than what you would pay elsewhere. Remember, if you think you are getting a great deal, there is probably a reason the product is so underpriced. You get what you pay for.
THE SOLUTION: WORK WITH A TRUSTED PARTNER
The good news is that there is a simple way to avoid the problems found on the gray market: Work with a trusted partner like Van Meter.
By purchasing products through an authorized channel, you will always receive full product service and support, manufacturer warranties and firmware and other updates—and you will have a resource you can count on to answer questions and offer guidance.
Van Meter puts its reputation, integrity and credibility on the line when it comes to the products we offer. We never sell solutions that would put our partnership with you at risk. Our team of internal experts is constantly monitoring the situation to make sure customers always get safe and reliable products that are fully supported with warranties and service after the sale.
If you have questions about what is happening with the supply chain or how to get the products you need, then give us a call at 800-247-1410. We are happy to share what we know.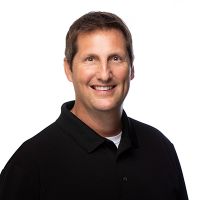 ARTICLE BY:
SCOTT LOGAN
EMPLOYEE-OWNER, SALES MANAGER - INDUSTRIAL