Partners, Planning and Patience: Three Must Haves To Withstand The Staying Power of Today's Supply Chain Crisis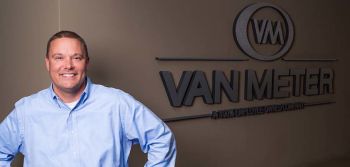 The last few years have changed all of us in some way: how we work, how we learn, how we travel, how we shop and how we interact with one another . . . all of it has transformed into what people like to call "the new normal."
But I would say the new normal is not normal at all, particularly when it comes to the fluidity of the global economy and our industry. The last few years have felt like we've been living our lives in dog years: a day is like a week, a week seems like a month, a month like a quarter, and a quarter feels like a year. That's how much things have changed, and it has caused a major shift in how we do business.
Gone are the days when we can snap our fingers and have the products and goods our customers want in a flash. To successfully navigate supply chain challenges in the electrical industry, we're encouraging companies to plan, not panic. And to adjust and align their expectations with reality—a reality where partners, planning and proactivity can win the day.
Partners
Having the right partner on your side is more important than ever. Communicating early and often about project needs is imperative. A good partner will collaborate with you and seek to understand what is reasonable (or even possible) to connect with the right suppliers. A good partner will proactively share updates and manage expectations about product availability and lead times.
Given the current supply chain crunch, storage space is at a premium. Having a million square feet of warehouse space across seven states affords our customers an advantage. We put this space to work for them every day buying strategically and bringing in what we can to meet their needs.
But some of the products being requested by our customers are products that are increasingly hard to come by – such as solar panels, automation equipment and supplies, distribution equipment and switchgear. These are all increasing areas of concern.
We're not walking away from the challenges posed by supply chain chaos though; we're running toward them. Our relationships with industry-leading manufacturers, investments in space, logistics and inventory—more than $200 million in stock, and team of knowledgeable employee-owners committed to serving customers make a difference every day.
Planning
Our job now is to help retrain how our customers think, so they understand the climate. That can only happen through collaboration, open and transparent communication, and trust. More and more we're consulting with our customers to help adjust their project timelines, through honest discussions that must get from the electrical contractor to the end user or owner who has expectations around build schedules.
It doesn't mean it can't get done, it just means asking our customers to be more strategic and proactive in the conversations they have with us up front. Together, we can figure out a way.
Patience
According to a recent article by Peter S. Goodman in The New York Times titled "A Normal Supply Chain? It's Unlikely in 2022", time alone will not solve the great supply chain disruption. Goodman said, "It will require investment, technology, and a refashioning of the incentives at play across global business. It will take more ships, additional warehouses, and an influx of truck drivers, none of which can be conjured quickly or cheaply. Many months, and perhaps years, are likely to transpire before the chaos subsides."
Assuming we can go to market the way we've always gone to market is no longer a safe bet for anyone. The only way to survive the waves of change coming at us are to ride them together. Patience, open mindedness, and a willingness to plan, adapt and change how we do business together will see us through.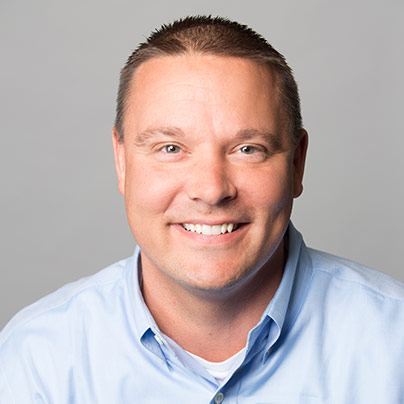 ARTICLE BY:
BRIAN BYTNAR
EMPLOYEE-OWNER, CHIEF SALES AND OPERATIONS OFFICER