Traveling Construction Coordinators: Who Are They? What Do They Do? And What Makes It Great?
Meet Marc Blanchette. He has lived in 2 states (soon to be 3) over the past 4 years. Each day, he wears many hats, sees the growth of construction projects first-hand, and builds relationships on jobsites. Such is the life of a Van Meter traveling construction coordinator (TCC) and to find out more about what his typical day looks like, what he loves about his role, and his favorite part of Van Meter, check out his answers below: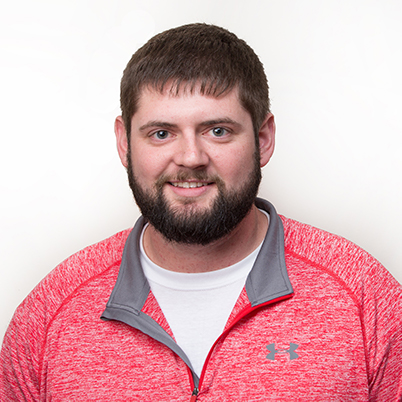 Marc Blanchette
Traveling Construction Coordinator Lead
Current Location: Omaha, NE
Jobsite: Facebook data center
Where are you currently?
Currently, I am working in Omaha, NE building a Facebook data center with Hunt/Miller Electric. In September, I will be moving to Huntsville, AL to work with our contractor partner, Faith Technologies, on a Facebook data center.
What are the favorite parts of your job?
My favorite part of my job is seeing the progress on the jobsites. I am on the "front-line" for Van Meter and I love seeing both Van Meter and our customer partners grow and become more efficient and profitable. I also enjoy traveling and meeting new people.
What does a typical day look like?
6:30am-8:00am: Show up for work on the Facebook jobsite; begin clamshell (mobile crib) stock reorder process
8:00am-10:00am: Meet morning Van Meter delivery and deliver parts to mobile cribs or "Point of Use" (where customers need them on their jobsite)
10:00am-12:00pm: Build relationships onsite; Ask for any same day orders that are needed; Clean/tidy up mobile cribs
12:00-12:30pm: Eat lunch with foreman or at Van Meter branch (Omaha branch)
12:30-2:00pm: Pick up same day and mobile crib orders from Van Meter branch and deliver to jobsite
2:00pm-4:30pm: Reorder parts for mobile cribs; plan with project managers from both Van Meter and Hunt/Miller Electric
What is your favorite part of traveling?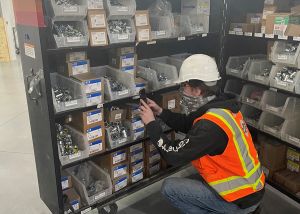 As a traveler, I have the privilege of meeting new people, seeing new places and growing Van Meter's business. I moved to Orlando, FL when I was 20-years-old and at that moment, I realized how big this world is and how many opportunities are out there.
What stood out to you about this role?
I was really interested in the 'traveling' part of this role, along with the ability to grow and develop within the company. This role helps set me up for success with wherever I'd like to go within Van Meter, whether in sales or operations.
What do you like about working for Van Meter?
At Van Meter, you have the ability to grow, expand your knowledge, and work with a great team of people. We believe success takes everything we've got, because we own our future – and every employee-owner I've had the privilege to work with shares this same mindset and knows if our customers succeed, we also succeed.
What does your Van Meter team look like?
My team onsite varies due to project demands and size. Right now, we are in a slow spot, but due to the sheer size of the project, we have 1 supporting driver and 1 jobsite team member (both TCC team members) to support the Facebook data center project. When the project is moving quickly, we will usually add another driver and if needed another jobsite team member.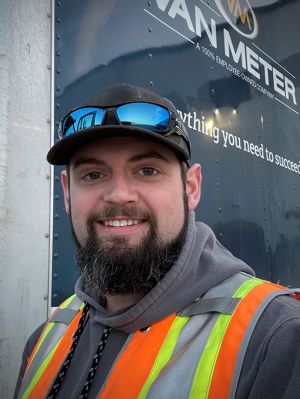 Last Thoughts?
When I started working at Van Meter, I was in a tough spot in life and in order to get to work, I had to take the bus. Every day on the bus ride, I would ask myself… "What can I learn today?" Being an employee-owner at Van Meter, I have had the opportunity to grow personally, and being a TCC has allowed me to learn about the construction industry, problem solve for my customers, explore the country, and meet some awesome people along the way.
-Marc Blanchette