Traveling Construction Coordinators: From the Midwest to the East Coast and Back Again
From Iowa to Virginia to Kansas City, Chris Zaragoza, a traveling commodities coordinator for Van Meter, has moved around, lived in different parts of the country, and of course, is supporting his customers everywhere he goes. Learn more about his life on the job (and traveling the country) below: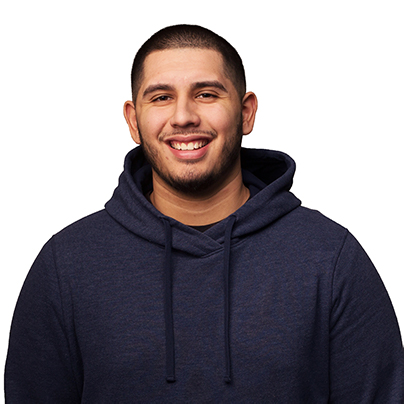 Chris Zaragoza
Traveling Commodities Coordinator
Current Location: Kansas City
What are you doing currently?
I just moved to Kansas City to help in Van Meter's mobile wire center. I am wearing many hats – helping with wire pulling, picking, shipping and receiving. Previously, I was located in Richmond, Virginia at our mobile wire center there.
What does your typical day look like?
I am on second shift, so I usually get to work at 12:00 PM. The first shift team and second shift team have a meeting everyday around 1:00 PM and 3:00 PM to make sure everything is on-point and we are meeting our customers' needs. From there, we work to complete orders for the day. My work ranges from wire pulling to picking to helping with our solar products. Our team usually get off around 8:30 PM.
What does your Van Meter team look like?
Our Kansas City operations team has a lot of experience and is currently made up of eight traveling positions.
What is your favorite part of traveling?
For me, one of the largest motivators to take this position was to travel and make personal connections. I have met a lot of employee-owners by traveling to different branches and locations and know if I didn't take this role, I wouldn't have met these great people and built relationships with them.
What are some steps you've taken to grow in your role?
I am always willing to learn and ask questions. I continue to grow through taking on new opportunities, like being willing to travel to new locations and being the first one ready to help with an order. I am a team player and will help anyone when they need it - we are all on the same team, working toward the same goal.
What do you enjoy about working for Van Meter?
My favorite thing about Van Meter is our teamwork and the relationships we have with each other. We hold each other accountable, and if you need something, someone is always willing help. Everyone is genuinely nice (and they care!), which I have never experienced at a job before. My team – my coworkers – are also great friends.
How do you experience Van Meter's culture?
Our culture at Van Meter is amazing. My first experience was meeting people for the first time – and how happy they were to meet me. It is a very positive place to work and everyone here feels like family. Additionally, our culture is experienced through teamwork and employee-owners working toward the same goals. Every day, I am excited to be at work!
-Chris Zaragoza