New Van Meter App Makes Mobile Ordering and Product Look Ups Easy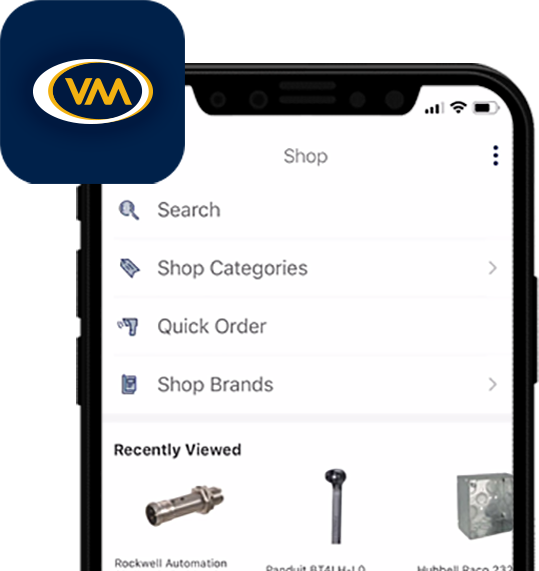 ---
Everything You Need to Succeed…On-The-Go
You're out in the field and realize you need a few more wiring devices to finish a project. You're not at a computer, you can't remember your Van Meter website login, and it's too loud to make a phone call. Now what?!
You're driving down the road to head to a meeting and realize that, before you left your office, you meant to verify whether Van Meter carries a specific brand of indoor lighting fixtures. How can you get the info you need on the go (while you're at a stoplight or in a parking lot, of course!)?
These are the types of situations Van Meter's new mobile app was designed for. There's no need to stop what you're doing or step away from the jobsite to look up product information or place an order. You can do that work no matter where you are: in your truck, at home, in a meeting, at lunch, or at the top of a 10-story new construction project.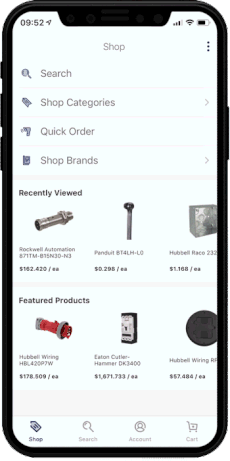 The new Van Meter mobile app, mirrors many of the time-saving features of our new website – and makes those features even easier to use on mobile devices.
The app streamlines your ordering experience and simplifies access to account information. The app is simple, fast, and straightforward. You can complete an order or search for a product in seconds.
Here are a few examples of what you'll find on the Van Meter mobile app:
24/7 access to our entire product catalog (with 25,000+ products in stock at any time) so you can view pricing and quickly order products from anywhere
The ability to search by brand ("3M," "Hubbell", "Rockwell," or "Southwire") or product type ("couplings," "solar modules," or "copper patch cords")
A built-in barcode scanner that lets you scan the barcodes from your favorite Van Meter products and immediately view product detail pages or add them to your cart to build your order automatically
Accurate, real-time visibility into product availability
Access to details from previous orders placed online, over the phone, via email, and in person
The app is available for free download on any Apple or Android device. Visit Apple's App Store or Android's Google Play Store, search "Van Meter," install the app, and start saving time today!
P.S. Back in July, we unveiled our new website! If you haven't seen this online platform designed to help you manage all aspects of your relationship with Van Meter, check it out!