Join us for hands-on solution training
Wall-to-Wall
Wire Innovation
Awaits You
Nothing beats getting up close and personal, or having the opportunity to try things out for yourself. You're invited to participate in a unique, hands-on, customized training session at one of our Wire Innovation Centers in Cedar Rapids, IA or Kansas City, KS.
THE EXPERIENCE
As our guest, you will learn about a variety of wire and cable solutions - including feeder and circuit management offerings and supporting tools in our state-of-the-art facility. The training is intended to help you put the right tools and solutions to work on your next project. You'll walk away knowing how to:
An introduction to Southwire Simpull labor savings solutions including branch circuit and feeder products and tools to help you plan for a successful installation
Knowledge on how to use the SIMpull Cable Pull Calculator to plan a cable pull in advance
Information on the Configurator Plus Web App to help know what you need for number of reels on a jobsite, setting up your reels, and more to save time and money on the job
And more!
Experience Wire Innovation
Nothing beats getting up close and personal, or having the opportunity to try things out for yourself.
Welcome to Van Meter
Gain a sneak peek to our Cedar Rapids facility and what you'll experience as part of your wire innovation hands-on training.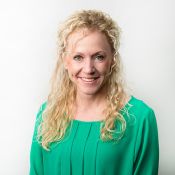 Learn more about this training opportunity from...
HEATHER MCDONALD
EMPLOYEE-OWNER, COMMODITY SOLUTIONS SPECIALIST
Working in the electrical industry since 2004, Heather joined Van Meter in January 2010 as a commodities solutions provider. Her sole focus is to help contractors find solutions that boost productivity, reduce costs, and promote safety in each aspect of a project – from materials purchasing to installation with Southwire solutions. Because of her extensive knowledge, she can conduct hands-on tools and equipment training to demonstrate how new innovations really work in the field. She's ready to show you new ways to add hours back into your day.
Put the right tools and solutions to work on your next project

Check out what you'll experience...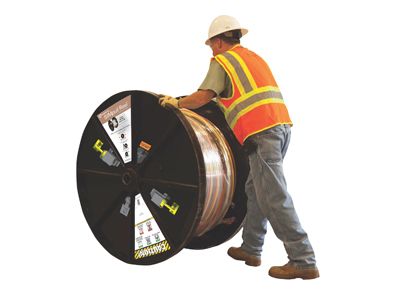 SIMPULL REEL
A maneuverable pay-off system for your wire project, the SIMpull Reel, when paired with Van Meter wire and cable solutions, will revolutionize your jobsite. The SIMpull Reel can be operated by one person and eliminates pallet, reel jacks and other equipment on your jobsite. The reel fits through 36" doorways for placement next to your feed conduit/point and holds up to 5000 lbs of wire. It can also be used for single runs or stacked multiple conduit runs for both low and medium voltage wire.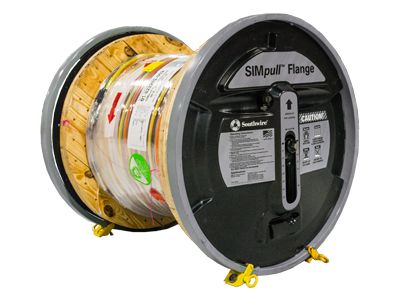 SIMPULL FLANGE
The Flange safely allows one person to turn a wooden reel up to 34 inches and 2,000 lbs. into a time saving, field-installable solution that removes the need to handle heavy jack stands. It features a shaftless design that can be operated by one person. The flange is compatible with wooden and plastic reels and allows for re-installable on multiple reels that can be used for single runs or stacked multiple conduit runs. Units must be owned.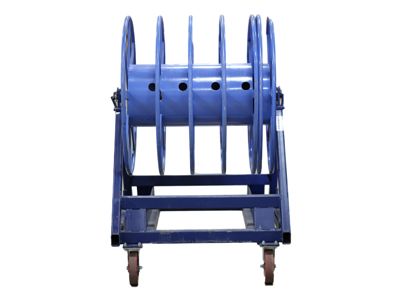 COMPARTMENT REELS WITH AND WITHOUT CASTER WHEELS
Compartment reels, with or without casters, will reduce your number of reels and allow you to have up to five wires, plus a free-spinning ground wire compartment capability. Van Meter provides convenient jobsite delivery and pick up of reels.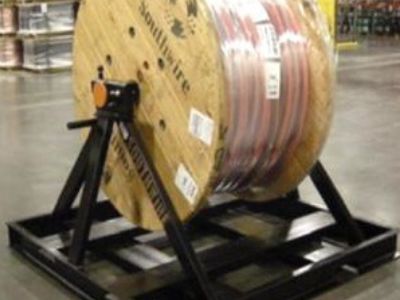 A-FRAMES
Large A-Frames can hold up to 9,000 lbs. and drastically reduce material handling on the job site.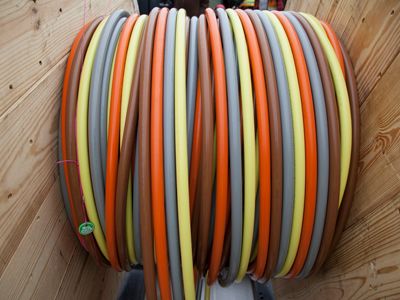 WOODEN SPOOL PARALLELED AND STACKED
Colored conductors paralleled on one reel will drastically reduce material handling and set up time on your job site including fewer reels to dispose of. Paralleled and stacked wooden spools will keep installers productive by reducing the number of electricians involved in set up. They also improve safety on the jobsite by reducing the risk of moving huge reels and heavy cables.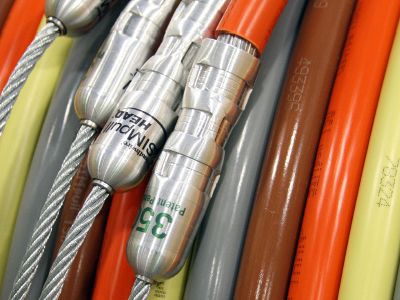 PULLING HEADS
Increase jobsite safety and cost-effectiveness by having Van Meter install pulling heads for you. These pre-installed pulling heads eliminate the need to manually strip wire and marry multiple heads in the field. The crimped-on heads are guaranteed not to pull off and are more cost effective than cable grips. Pulling head per size-close OD to size of wire from size of wire 8 -1,000. Can be completed for Medium Voltage wire too.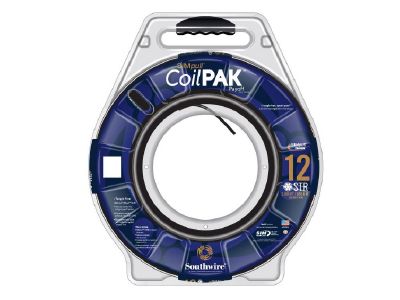 SIMpull Coilpaks
CoilPAKs' innovative packaging allows wire to lay flat. It also eliminates heavy, cumbersome spools and wire trees. At 50 pounds or less, CoilPAKs are designed with no pulling tension and include SIMpull NoLube jacket. Coilpaks come in 14,12, and 10 gauge wire with 1, 2, or 3 conductors packs.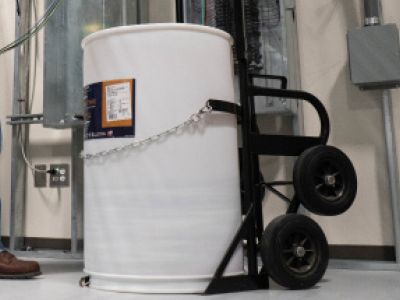 Wire Barrels
Wire barrels offer inertia-free pulling, no tree set-up and allow home runs in one barrel. The barrels come in 10, 12 and 14 wire gauges as well as 4, 5, 6 or 7 conductors.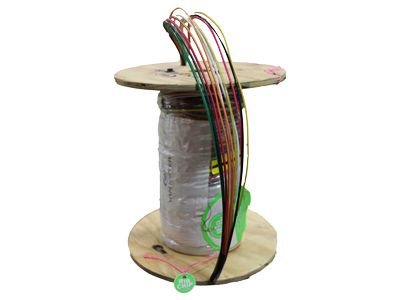 SPEEDPULLS – MULTI CIRCUIT BUNDLING
Van Meter can help you be more efficient on the job by bundling multiple circuit conductors onto one reel. Each reel can have up to 30 circuit conductors and custom labeling to give you one fast cable pull.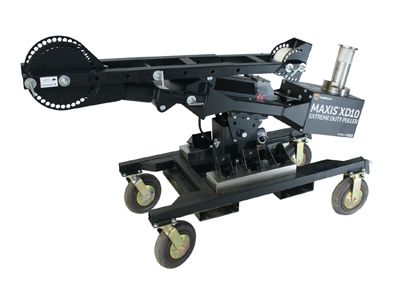 XD10 EXTREME DUTY CABLE PULLER
With no floor anchor required, you can continuously pull up to 10,000 lbs. of peak pulling force with a pull rating of 7,000 lbs. The unit includes fixed caster brakes to aid in set up and positioning for your pull. With a powerful gear box, this tugger is designed to operate under heavy loads with maximum output.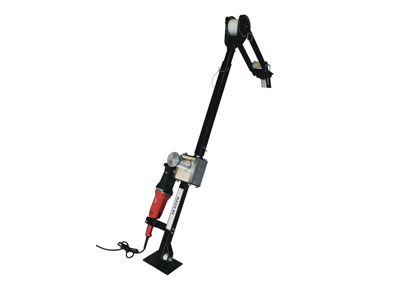 MAXIS 3K & 6K CABLE PULLER
For a fast set up, the Maxis 3K and 6K cable pullers require no floor anchoring. These dual, high-speed pullers allow you to accomplish a faster pull for most medium and large feeders.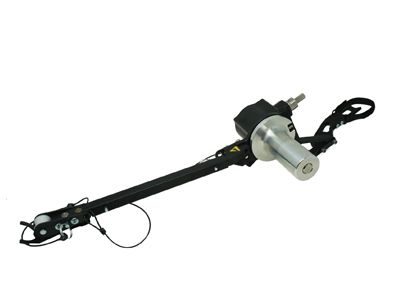 XD1 HAND-HELD PULLER
This lightweight and portable handheld puller is easy set-up and can be operated by one person. It provides 600 lbs. of constant pulling force with 1000 lbs. peak pulling force for your wire pulls. The unit is able to accept most commercial 18V cordless drills.
Everything You Need to Succeed
Talk to an employee-owner about how we can make a positively powerful impact on your business.