Zebra Fixed Industrial Scanning and Machine Vision
Solutions for Product Traceability, Process Automation, and Visual Inspection
Track and trace parts and products automatically
Track work-in-progress in automated processes
Automate inspections and verification
Automate high-speed sorting and routing
Enable robotic palletization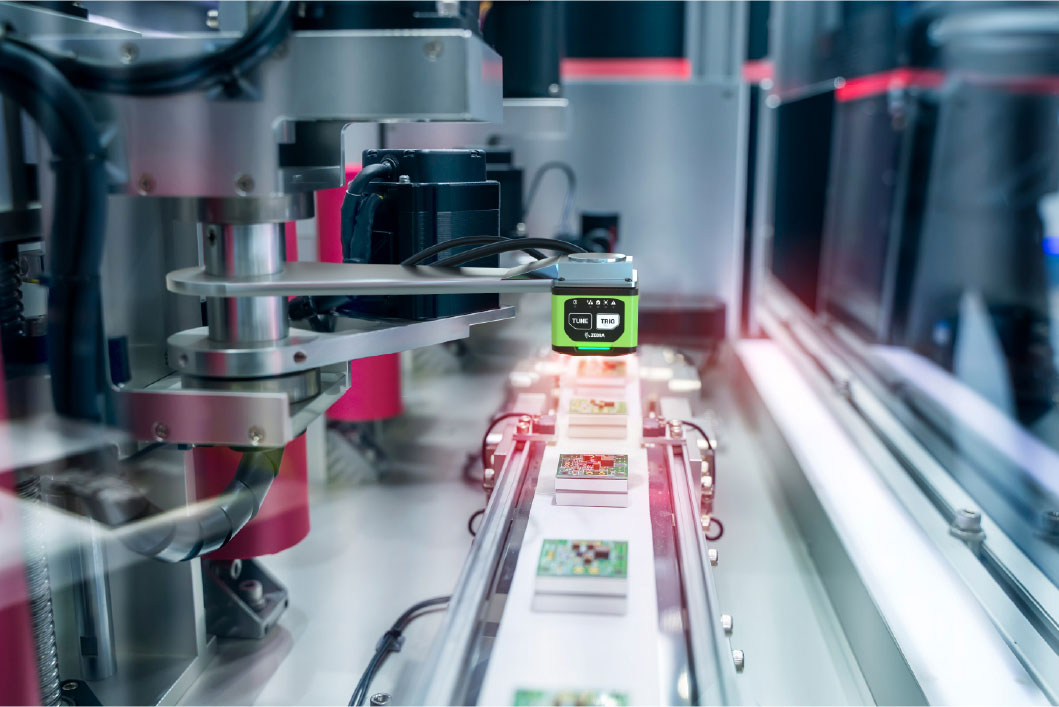 Solutions for Product Traceability, Process Automation, and Visual Inspection
Track and trace parts and products automatically
Track work-in-progress in automated processes
Automate inspections and verification
Automate high-speed sorting and routing
Enable robotic palletization
Technology for Today's Production and Logistics Challenges
Today's manufacturing and logistics demand a constant focus on quality, yield, throughput, and velocity. But explosive growth in product customization, SKUs, and the pressures of maintaining a lean, global supply chain make this tougher than ever before.
That's why Van Meter and Zebra are teaming up to deliver a complete solution for product traceability, process automation, and visual inspection with Zebra's Fixed Industrial Scanners and Machine Vision.
Get a quick introduction to Zebra's Fixed Industrial Scanning and Machine Vision solutions and what they can do for you.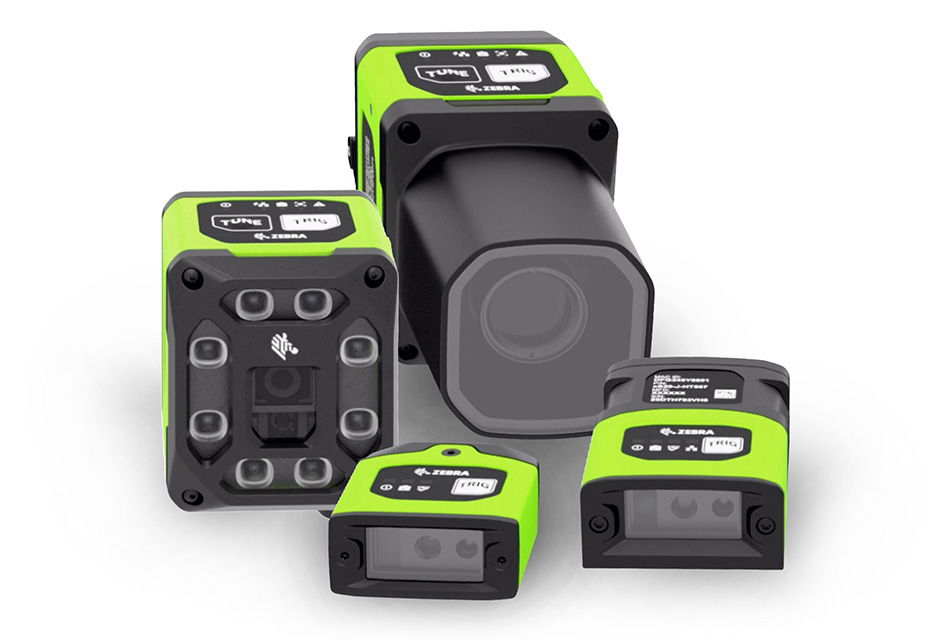 Zebra Fixed Industrial Scanners
Zebra's Fixed Industrial Scanning (FIS) solutions capture the data you need to automate processes, eliminate errors, increase performance, and advance high-quality output from day one.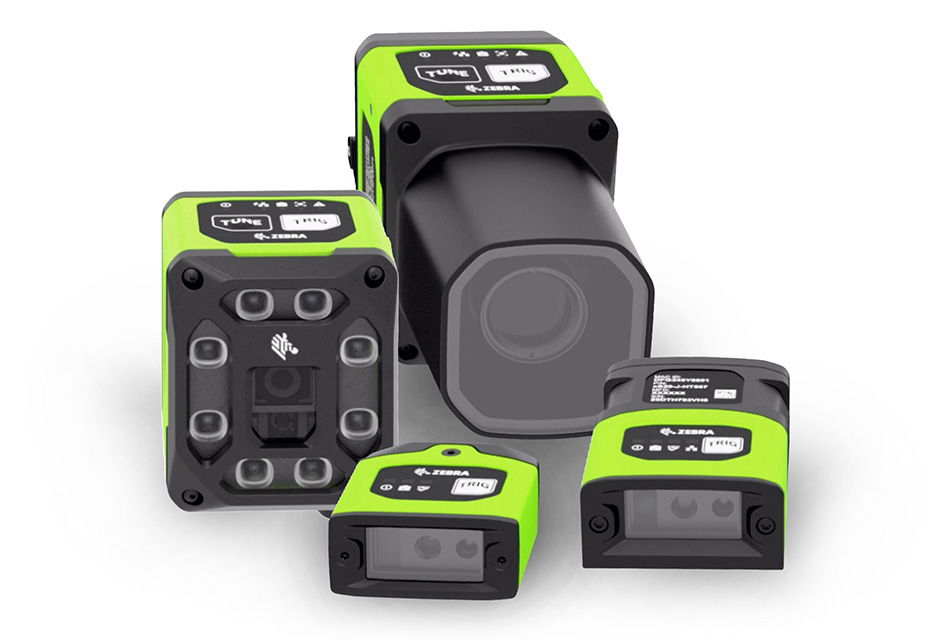 Proven Track-and-Trace
Immediately improve your ability to track and trace items throughout your processes with trusted decode performance.
Automated and Reliable Data Capture
Leverage Zebra's intelligent algorithms to ensure first-time, automated, and accurate capture of data, including these common formats:
1D/2D barcodes
Direct part marks (DPM)
OCR text
Easy Process Integration
Easily integrate FIS solutions into your manufacturing and logistics processes as well as your networked environment.
One Software Platform
Simplify operations with easy-to-learn, powerful software that makes it easy to set up, deploy, and run all your devices.
One Software Platform
Transform your FIS devices into machine vision solutions with built-in capabilities you can enable when needed.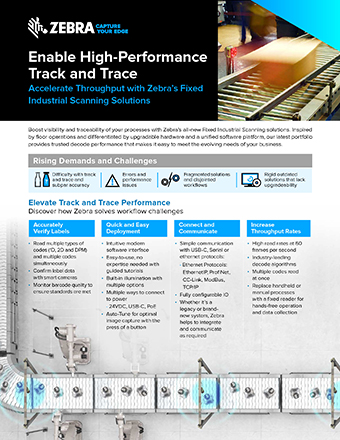 See the Track-and-Trace Specs
Download our quick reference PDF to learn how Zebra solves fixed scanning workflow challenges.
DOWNLOAD THE PDF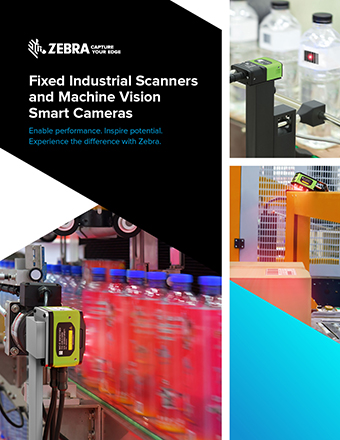 Read the Complete Solutions Overview
Download our 17-page PDF to find out how to easily simplify complex functionality and achieve scanning and imaging perfection with Zebra Fixed Industrial Scanning and Machine Vision solutions.
GET THE DETAILS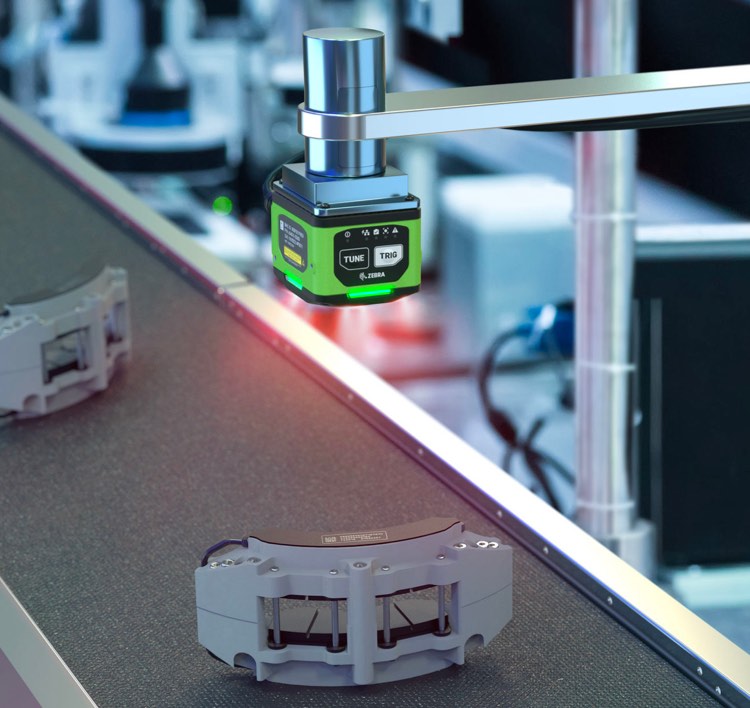 Zebra Machine Vision Solutions
Zebra's Machine Vision (MV) solutions help automate and streamline visual inspection processes with a powerful yet easy-to-learn software platform that makes it simple for any user to set up, deploy and run your devices.
Zebra FIS devices can be upgraded to add machine vision capabilities and sensor toolsets, all with a simple software license that unlocks a world of added features:
Automated inspections
Product verification
Process step confirmation
Part and product counting
Excellence in Inspection
Download our PDF to see Zebra's Machine Vision specs and capabilities in detail.
GET THE SPECS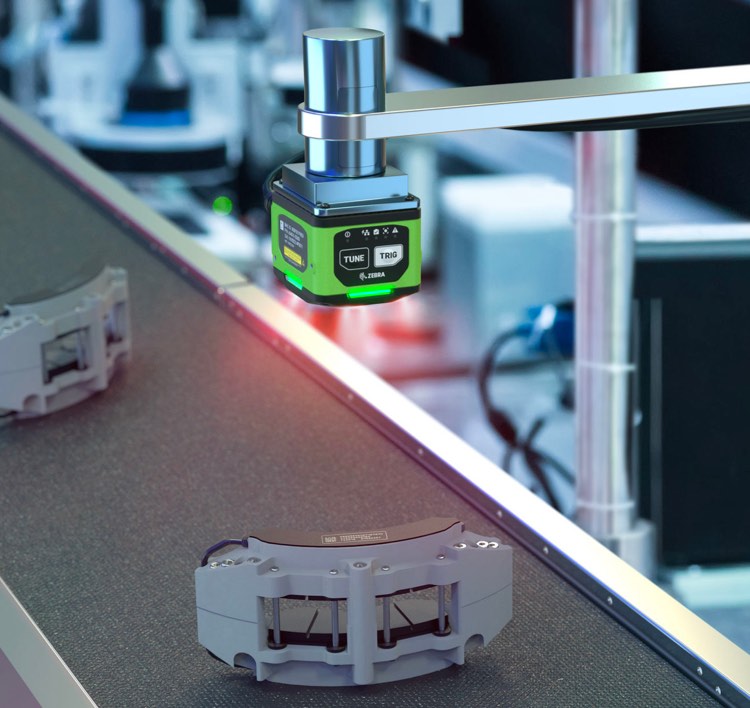 Fast and Easy to Deploy; Adaptable for Your Future Needs

Easy to Deploy
Get up and running fast with Zebra hardware and software that's easy to install and configure.

Easy to run
Simplify operations with a common, easy-to-learn, and powerful software platform.

Dependable performance
Minimize downtime with trusted scanning decode performance and inspection routines.

Future-proof flexibility
Easily expand and upgrade your solution as your scanning and machine vision needs change.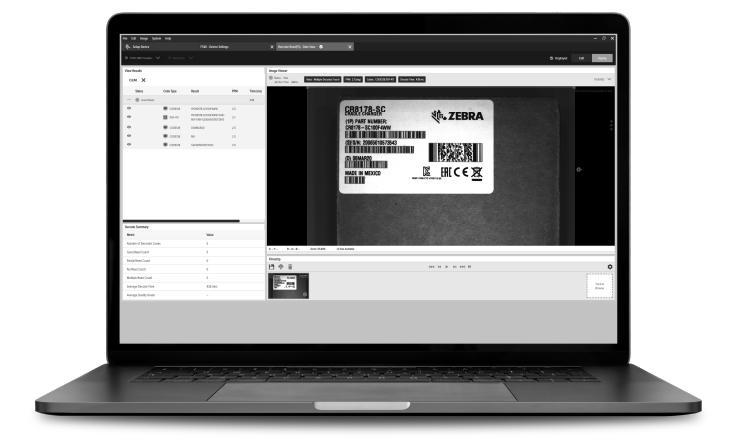 One Software Interface Across All Devices
Zebra's Aurora software allows you to easily configure, integrate, and manage Zebra FIS and MV solutions using one easy-to-learn platform with an intuitive and modern user interface.
Simple to navigate
One common toolset
User-friendly interface
Controls network isolation
Easy upgrade path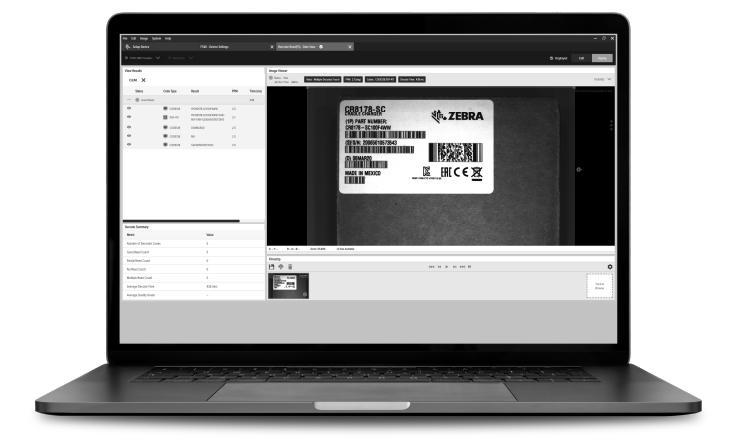 Read About Zebra's Aurora Software
Download the PDF and see how Zebra's new software platform will help you set up and manage your devices.
DOWNLOAD NOW
Enable Performance and Inspire Your Potential
Contact Van Meter now to learn more about Zebra fixed industrial scanning and machine vision solutions.
Contact us
*Some features available in a future release. Contact your sales representative for more information.
ZEBRA and the stylized Zebra head are trademarks of Zebra Technologies Corp., registered in many jurisdictions worldwide. All other trademarks are the property of their respective owners. ©2021 Zebra Technologies Corp. and/or its affiliates.