Electricians, What's in Your Truck (Part Two)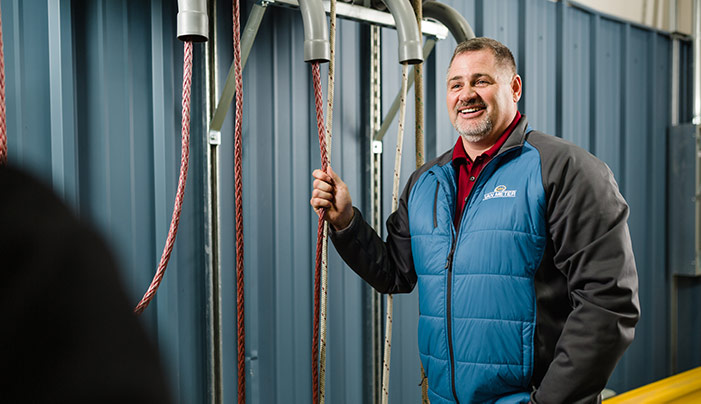 To help you make the most of your work hours, we're creating a three-part blog series titled: "What's in Your Truck?" The tools we reveal in these blogs will help make your job safer, easier, and faster – so you can save money, stay safe, and get more done in a day. This is the second blog in the series.
As a former field electrician myself, I've dealt first-hand with the struggles that come along with guiding and gripping circuit wire to prepare it for pulling. Over the years, I've learned a few tricks.
So let's find out … what's in my truck to guide and grip circuit wire? (And what should be in your truck, too?)
Make Pulling Heads Faster
To attach circuit wire to most pulling heads, electricians must strip or tape the wire first. Making pulling heads can take up valuable time, may damage the wire, and creates an opportunity for injury if a tool were to accidentally slip. What do you have in your truck now to help grip circuit wire?
The reusable SIMpull GripIT™ Circuit Size Pulling Head from Southwire lets you easily attach up to seven circuit wires to it – 14 AWG to 10 AWG solid or stranded – without stripping or taping the wire. If you have a pull that requires more than seven wires, you can simply connect one SIMpull GripIT to another. It also easily connects to fish tape, string, or rope.
Because the pulling head is rust and corrosion resistant, it's something you can easily leave in your truck without worrying about damage.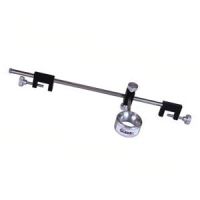 GUIDE IT (WG01)
Hands free circuit wire feeding
No more knuckle busters - reduces the need to route circuit wire into a raceway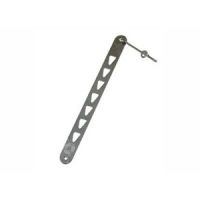 GRIPIT (CSPH1HD)
Reusable pulling head for circuit wire
Easily attach up to 7 wires per GRIPit
Easily connects to fish tape, string or rope
A Hands-Off Way to Guide Circuit Wire
What do you have in your truck to help you route circuit wire? By keeping Southwire's SIMpull GuideIT™ circuit router with you, you can safely guide circuit wire into a circuit panel box or a junction box, protecting the wire no matter the angle of the pull. It mounts easily to the panel, and can help guide paralleled conductors into the panel and conduit. A universal adapter allows for hands-free feeding and routing in enclosures up to 32 inches.
The hands-free router helps prevent damage to the wire during installation, and also reduces the need to route the wire into a raceway or conduit.
Simply put, I keep the GripIT and GuideIT in my truck because they:
Save time by not having to strip or tape wire
Can be left in the truck without worry about damage or rust
Ensure that wire is protected, even at difficult angles
Prevent damage to wire during installation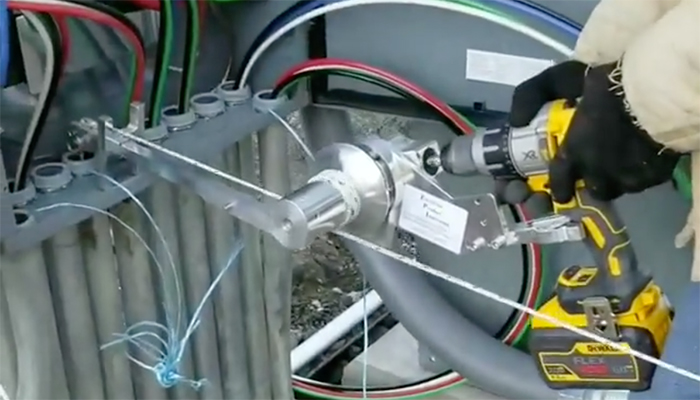 Check out one of our customers demonstrate a wire pull using Southwire's GuideIT.
Can you envision the GripIT and GuideIT having a home in your truck? (Or do you want to see how easy they are to use?) Van Meter has experts and specialists on staff who can show you how these solutions work – either on your jobsite or in our demo center. Once you see them, you'll realize how they can truly save time, money, and resources to help you be as efficient as possible.
Want to learn more about what tools I keep in my truck (and the tools you should keep in your truck, too)? Check out the first blog in our series, which shows you how to pull wire faster and safer.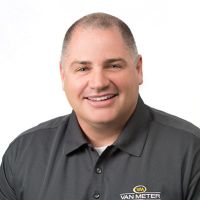 ARTICLE BY:
GARRY O'LEARY
EMPLOYEE-OWNER, CONTRACTOR SERVICES MANAGER
O'Leary joined Van Meter in 2011 and has more than 22 years in the jobsite safety industry.