Build a Better Lockout/Tagout Plan
Create and document the right procedures, train the right people, and conduct annual audits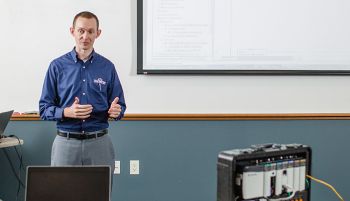 In any situation where employees are exposed to potential electrical hazards while working on, with, or near energy-using equipment, OSHA 1910.147 lockout/tagout regulations must be followed.
Compliance requires five steps:
Create a corporate lockout/tagout policy that details rules, responsibilities, training, and means of enforcement
Establish and document procedures
Develop and follow up on employee training
Use correct lockout/tagout devices
Conduct annual audits for all procedures
These steps may seem straightforward, but there are additional factors to consider as well to ensure safety and OSHA compliance.
Are you following the right procedures?
Regularly ensure that procedures are correct, detail all sequential steps, and cover many different scenarios. For example, do you have procedures for equipment with two or more energy sources? Do procedures state when audits should be performed, where results should be documented, and what should be done if an issue is uncovered?
Can someone with limited electrical knowledge perform the procedure?
Step-by-step procedures should be detailed so that even someone unfamiliar with your organization or equipment can safely and efficiently complete lockout/tagout procedures.
Are the right employees trained correctly?
Authorized and affected people performing lockout/tagout – whether internal or third party – should be trained per OSHA requirements. It's also important that they have access to adequate devices while completing the procedure.
Are procedures available to every technician?
Documenting procedures and posting them in visible areas are key to compliance and safety. Oftentimes, procedures are posted in unknown, hard-to-find, or inaccessible places. All technicians performing these procedures should know where they're posted.
Cases of Non-Compliance
In addition to potential employee injury, machine failure, and costly downtime, you may incur hefty fines if your lockout/tagout process isn't OSHA compliant. If OSHA identifies a violation, it will continue to check to make sure errors have been corrected. If they haven't been, you may incur another fine.
How We Can Help
Van Meter services, solutions, and partners can help with every part of the lockout/tagout process. In addition to offering lockout/tagout devices and hardware, we can help you document step-by-step procedures. Once documented, we can help make them widely available to the right people.
As a trusted Rockwell Automation partner, we also have access to dedicated lockout/tagout compliance resources, including policy overview, employee training, and annual audits. To learn more about lockout/tagout and OSHA compliance, call us at 1-800-247-1410.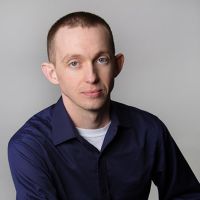 ARTICLE BY:
GRANT DECKER
EMPLOYEE-OWNER, AUTOMATION SUPPORT SPECIALIST
Decker joined Van Meter in 2013 and has more than 7 years experience providing customers with automation solutions.