Failing to Plan is Planning to Fail: Tips for Building and Maintaining a Cybersecurity Plan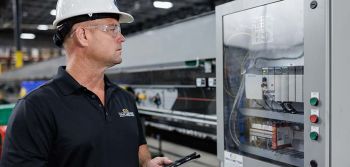 According to J.R.R. Tolkien's The Hobbit, "It does not do to leave a live dragon out of your calculations if you live near one,"—which is a warning to always be prepared for the worst. For today's manufacturers, cyber-attacks are the dragon next door. Industrial control systems are frequently targeted because they tend to be older, unpatched, unprotected and will cause major financial impact if production is stopped. Do you have a plan for preventing or reacting to a cyber-attack in your plant? Even with an A-Team of IT and OT stakeholders involved, it can be overwhelming to start building a cybersecurity plan, so here are some tips that will have you saying, "I love it when a plan comes together."
Identify your Most Important Assets
Having a cybersecurity plan helps you stay organized, so you can make sure you are taking the right steps on your journey. The first step is asset identification. What are the most important assets on your network, and which ones are most vulnerable to a cyber-attack? For example, Van Meter can offer services like a netcheck, network assessment and security posture survey. These services help you identify, document and prioritize areas to focus on in your cybersecurity plan.
Get Everyone on the Same Page
It is important to make sure everyone in your company is following the same plan – and on the same page. The cybersecurity plan should include operations, automation and engineering as well as IT. Company leaders and decision-makers should also have access to the plan and provide input. While not everyone in the company needs to have access to your cybersecurity plan, everyone has a role to play. IT should offer continuous education about emerging cybersecurity threats and phishing schemes for all employees.
Follow a Framework
Up front planning and structure is crucial for the project to succeed, and it helps to have a framework to guide the planning process. The National Institute of Standards and Technology (NIST) framework for cybersecurity is to identify, detect, protect, respond and recover. Your cybersecurity plan should be comprehensive and address each of these NIST framework steps. What steps will you take to protect your network? How will you recover quickly if you suffer a cyber-attack? Without a plan that addresses these questions, you risk suffering downtime and losing money from a cyber-attack.
Test and Reassess your Plan
How will you know if your plan is effective before you experience a cyber-attack? Set up a regular cadence with your cybersecurity team to make sure the plan is being followed. It can also help to do a third-party audit to assess whether you are on the right track, as an outside perspective can help find gaps in your plan. Another way to test the effectiveness of your plan is to simulate a cybersecurity issue and see how fast you can resolve the problem. Think of it as a fire drill for your network.
For most manufacturers, the question is not if they will experience a cyber-attack but when. With the correct people prioritizing the most important assets, following the NIST framework and continuously improving your plan, you will be set up for cybersecurity success. Van Meter is there to help you along the way. Contact us for help building and maintaining your cybersecurity plan.
Contact Us
Fill out the form below and a member of our team will get in touch soon.
---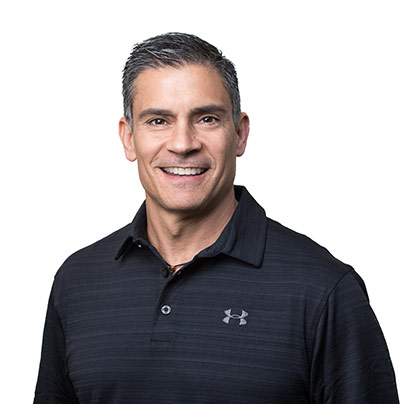 ARTICLE BY:
JEFF SPADARO
EMPLOYEE-OWNER,SALES MANAGER