Hi, Welcome to Van Meter.
As a 100 percent employee-owned company, we understand that when you succeed, we succeed. That's why each one of our employee-owners works hard to improve customers' productivity and profitability by delivering superior products and innovative services.
Here's how we work to create lasting value:
Unparalleled customer service. We're dedicated to providing everything you need to succeed, including:
Product specialists
On-call technical support
Drive-through pickup
Online ordering
And more
Delivering superior products. Our expert product specialists recommend and select the right products for your exact needs.
More than 800 best-in-class brands
$130 million worth of in-stock inventory
Same-day delivery
25 branches across seven states
And more
Customized services and solutions. We are all empowered to find the best solution for your needs, whether it comes from finding the right product or creating an entirely new service.
Dedicated teams to develop custom innovative solutions
Empowered employee-owners encouraged to make decisions
Shared purpose to succeed with, and for, our clients
And more
Purpose & Culture
More than products, a shared purpose.
We work. We grow. We innovate. We advance. That's because our purpose is more than electrical distribution. Our shared purpose is to create lasting value for those we serve.
Because every employee is also an equal owner in our company, we value each other as well as our customers. Here are the beliefs that guide each and every one of us, every day:
People
We help our people to be their personal best.
Partners
We build strong relationships with our customers and suppliers.
Progress
We improve ourselves and our company every day.
Place
We make a difference in the places where we work and live.
Profit
We grow to reinvest in our business and our people.
Employee Ownership
Empowering people is the best way to power progress.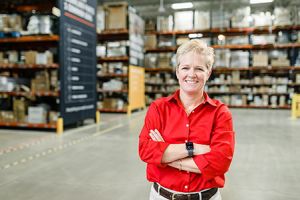 When you work with a team member at Van Meter, you're not just working with an employee—you're working with an owner. An owner who's empowered to make decisions, create solutions and do what's right for your business. Because we know that when our customers succeed, we succeed.
Van Meter is proud to say that we've been 100 percent employee-owned since 2005. We understand that each of us is responsible for growing our business, and to do that, we work to grow our customer's business by nurturing relationships, developing innovative services, and delivering best-in-class products on time.
We place the power in our employee-owners' hands with an ESOP, Employee Stock Ownership Plan. The Van Meter ESOP is a retirement plan that requires the company to create a trust to acquire stock. Unlike a 401(k) plan, employees do not contribute to the ESOP. Van Meter makes all contributions. The Van Meter ESOP Committee works together to ensure all employee-owners understand the value of owning our company and our future.
Learn more about ESOP companies by visiting The ESOP Association and the National Center for Employee Ownership.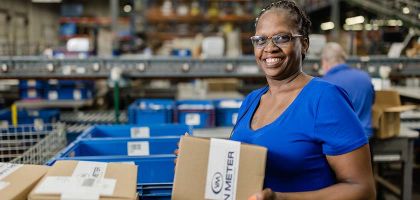 Through acquisition and continued market growth, Van Meter achieved a ranking of No. 16 on the latest Electrical Wholesaling's Top 150 list.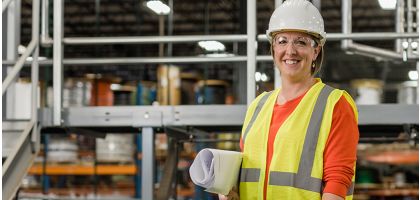 Our employee-owners are empowered to go above and beyond every day to create one-of-a-kind solutions that help make your people more productive, your projects more profitable and your business more powerful.
Let the journey begin
Learn more about how we can make a positively powerful impact on your business.