Electricians, What's in Your Truck (Part Eight)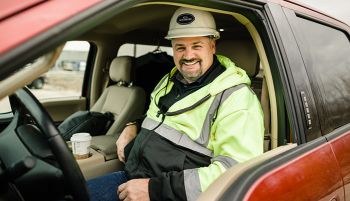 As I encounter tools and tips that make an electrician's job easier, I want to let you know! In this ongoing "Electricians, What's in Your Truck?" blog series, I share the ways I've found to save time, stretch resources, and reduce project costs.
Prior to joining Van Meter, I spent a decade as a journeyman electrician. I understand the importance of balancing between quality, productivity, cost efficiency, and safety. Each of the hints I share with you is designed to help you do the same.
Every electrician needs a basic measuring tool. That's why this blog – the eighth in the series – is all about laser distance measurers. They're easy to use and require only one person to take accurate measurements. They can also store measurements to calculate area totals so you can accurately estimate supplies or square footage.
So let's find out … what's in my truck to take accurate measurements? (And what should be in your truck, too?)
Get Accurate Measurements Faster
Whether you're verifying CAD drawings, creating estimates, planning cable runs, or determining proper receptacle placement, taking precise measurements is key to reducing rework, ensuring code compliance, and maximizing jobsite resources.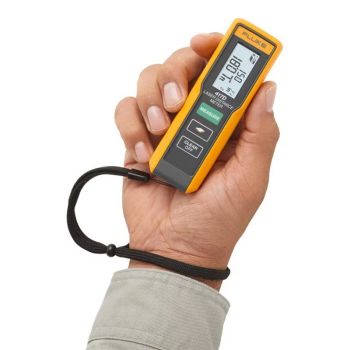 What do you have in your truck right now to measure long distances?
When I visit a jobsite, I always take Fluke's 417D Laser Distance Meter with me. It's easy to use and offers great features that make it stand out from other options.
One-button operation lets you take reliable measurements across long distances – indoors or outdoors – while keeping the other hand free at all times. (And no one needs to be at the other end to hold the tape!) Just point and shoot to capture distance measurements of up to 131 feet (40 meters). If you realize you're not measuring from the right location, the meter continuously displays the distance in real time, automatically adjusting measurements as you move. This is also helpful if you want to quickly compare distances from two different places to the same target.
Measuring distance to a hard-to-reach location (a high ceiling, for example) is made much simpler with Fluke's 417D Laser Distance Meter, too. The extra-bright laser helps you keep your eye on the target point so you know you're capturing the right information.
Some electricians I've encountered think laser distance measurers lack the accuracy of a traditional tape measure – so they stand by the tried-and-true method. But this device doesn't have that problem: It provides measurement precision within 0.08 inches (2 millimeters). With built-in calculation capabilities, you can quickly determine square footage as well (without having to double-check your math).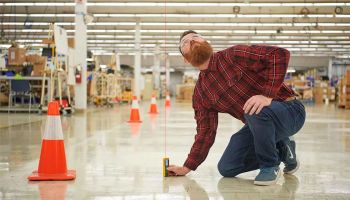 I also like this tool because it's compact enough to put in your pocket, tool belt, or tool bag – but isn't so small that you'll fumble with it or have a hard time hanging onto it. (If you do drop it, however, it can easily survive falls of up to 3 feet. And it automatically shuts off if you forget. This saves battery life, ensuring that you can complete up to 3,000 measurements on one battery charge.) The backlit display is large enough for easy measurement viewing.
Simply put, I keep Fluke's 417D Laser Distance Meter in my truck because it:
Features the precision of a tape measure and eliminates concerns about laser measurers not being accurate
Makes it easy for one person to take measurements and complete square-footage calculations
Lets you keep a hand free with one-button operation
Simplifies the task of measuring distance to a hard-to-reach or far-away target
Is super portable and small enough to go anywhere, including inside a pocket
Does Fluke's 417D Laser Distance Meter seem like a tool you'd find value in using? (Or do you want to try one out?) Van Meter's specialists can meet you in your office or on the jobsite to show you how simple it is to operate. While we're there, we can tell you about customers who use it – and what they think.
Want to learn about other tools I keep in my truck? (And the tools you should keep in your truck, too?) Check out these recent blogs (and don't miss my next one – I'll show you my favorite powered fish tape solution!):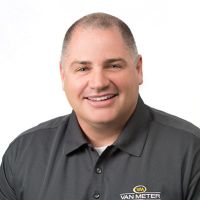 ARTICLE BY:
GARRY O'LEARY
EMPLOYEE-OWNER, CONTRACTOR SERVICES MANAGER
O'Leary joined Van Meter in 2011 and has more than 22 years in the jobsite safety industry.