How To Use Fiix And Storeroom Logix To Take Your Maintenance From Reactive To Proactive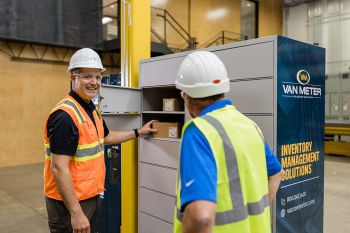 For manufacturers, planning preventative maintenance is like getting service on your car. You can plan according to the "next service date" clipped to the visor of your car, but if you are driving across the country or never leave the garage, that date will not be very accurate. Planning maintenance for one vehicle is easy, but how do you monitor and maintain thousands of moving parts in a factory? How can you know when to schedule maintenance before machines break down? Let's see how Fiix and Storeroom Logix can take your maintenance from reactive to proactive.
REDUCE DOWNTIME WITH PREDICTIVE MAINTENANCE
Waiting too long to perform preventative maintenance can cause downtime when machines break down, and performing maintenance too often is an unnecessary use of your time and resources. How do you schedule maintenance at the ideal time to maximize your productivity? Fiix, a Computerized Maintenance Management System (CMMS), is one solution. It collects historical data and analytics on equipment and generates schedules and work orders for maintenance.
Instead of performing maintenance checks monthly or quarterly, Fiix schedules maintenance based on conditions like usage, temperature or vibration. You can set parameters for Fiix to monitor, so if a motor runs for a certain number of hours or reaches a certain temperature, Fiix will automatically schedule a work order when those parameters are met. There is no manual scheduling or paperwork. You can even list standard operating procedures on work orders, so the person(s) performing maintenance can view and check off their responsibilities as they work. Once checks are complete, you can quickly and easily pass safety audits by providing documentation of your maintenance checks through Fiix.
STOREROOM LOGIX STORES THE RIGHT PARTS FOR THE RIGHT TIME
When Fiix schedules a work order, will you have the right parts on hand to perform maintenance? Storeroom Logix is a hardware and software solution that allows you to store, track and manage on-site inventory. With Storeroom Logix, you can store everything from nuts and bolts to VFDs and PLCs inside of a locker, drawer, vending machine or storage room. When someone checks out parts, you can track who checked them out via RFID.
Storing the right inventory on site makes maintenance more efficient, but how do you maintain that inventory? Storeroom Logix's software sets minimum and maximum inventory levels, so once you get below the minimum level, it can automatically order more to replenish your supply. Storeroom Logix can link your inventory with Van Meter's and even the manufacturer's inventory to determine minimums and maximums in real time as supply and demand changes. Whether it is storing or managing your inventory, Storeroom Logix can make sure you have the right parts on hand when you need them.
HOW TO USE FIIX AND STOREROOM LOGIX TOGETHER
Using just Fiix or Storeroom Logix alone can make your maintenance more proactive, but you can harness their full power when you use them together. You do not want to schedule maintenance and not have the parts you need to do it. Fiix can monitor inventory levels in the Storeroom Logix system to make sure you have the parts you need before it creates a work order, and Storeroom Logix is constantly monitoring supply and demand to maintain sufficient inventory. When it comes to making predictive maintenance as efficient as possible, using Fiix and Storeroom Logix together, make it easy.
With today's supply chain challenges, predictive and condition-based maintenance is more important than ever. See for yourself how predictive maintenance can improve your productivity, and schedule a demo for Fiix and Storeroom Logix.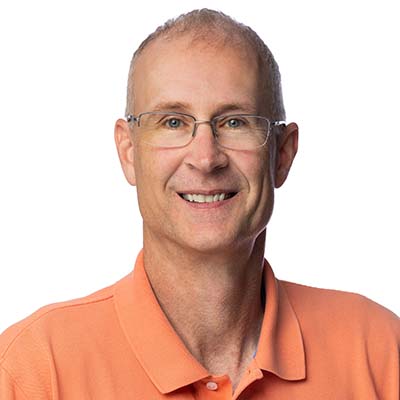 ARTICLE BY:
JEFF HAYES
EMPLOYEE-OWNER, SOLUTION CONSULTANT - LIFECYCLE SERVICES