Modernizing Your Industrial Network (Part 2): Proactive & Effective Security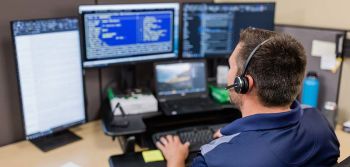 Cybersecurity isn't a final destination—it's an ongoing journey. There isn't a one-size-fits-all solution that will make your plant secure. It's not as simple as rolling out new software or using VPNs and firewalls. Because bad actors are always changing approaches, guidelines and recommendations to ensure network security continue to shift, too.
Over the past few years, breaches and attacks on manufacturing sites are more frequent. Plants are often easy targets because OT systems are poorly secured and vulnerable. In a recent Deloitte survey, 39% of manufacturing executives indicated that their plant experienced a breach in the last year; 38% of those breaches caused losses of between $1 million and $10 million. These are scary statistics—especially when you consider that an attack can cause unplanned downtime, profit loss, equipment damage, and even personnel safety issues.
Improving cyber hygiene requires a defense-in-depth strategy: a layered approach to protecting networks and data. You can compare this methodology to your business' physical security. You probably don't rely on just one way to prevent crime and intruders. Instead, physical security involves a combination of intrusion detection, access control, surveillance, personnel, and natural barriers.
Van Meter can make sure your industrial network is protected against whatever threats await. Our team of experts can help identify existing vulnerabilities through conducting network assessments and security posture surveys that act as roadmaps for your cybersecurity journey. From there, we can work with you to design a remediation plan that protects your plant floor, defends against threats, and monitors for anomalies that may indicate vulnerabilities. Contact us today to get started on making sure your network is secure.
Want to learn about modernizing your industrial network? Check out our recent blogs.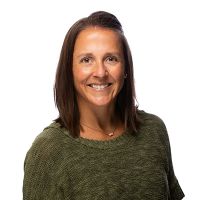 ARTICLE BY:
JACKIE LAFLEUR
EMPLOYEE-OWNER, END USER SEGMENT MANAGER
For more information, please reach out to your sales representative or call 1-800-247-1410.