Services Take the Stress Out of Solar
When you start your search for solar energy products, what do you do first? Look online? Call a distributor? In both of those cases, you'll be able to pinpoint whether those providers have a specific product in stock – and what their pricing is – but what if you need more than that?
In many cases, you may see (or be quoted) a price, but that number doesn't factor in the other services you'll need along the way to put those products to use. Although price is an important consideration, value-added services should be taken into account as well. Do you just need solar panels? Or do you need help with coordination, logistics, and project management?
When sourcing solar material for a project, you may find these value-added services helpful. At Van Meter, these services are always included in solar product pricing.
ROI Calculations
One of the first points to consider before embarking on a solar project is the potential solar payback.
Financial analyses and energy-savings calculations that take current federal and state-specific incentives into consideration can help you decide how to move forward. If you're an end-user, Van Meter can walk you through expected costs and return on investment. If you're an installer, we can help you create these calculations for your customers.
Potential Discounts
To fulfill project requests and keep costs low, Van Meter often buys solar products in bulk. In certain situations, there may be opportunities for you to take advantage of the discounts we receive.
If you contact us about what you need, and we're able to incorporate it into one of our orders and get it shipped directly to you, we can leverage our volume discounts and extend the same flexible terms we receive from the manufacturer. This can also eliminate the need for you to put a certain percentage down or adhere to strict trade-credit terms.
Start-to-Finish Project Management
Do you want help from someone who knows the products and part numbers – and who's also knowledgeable about system design?
From project kickoff to project completion – and beyond – we'll be there to answer questions, help with solar project design, and make suggestions about the best products for your project so you're not left with an inferior solar installation.
Available Product Inventory
Not only do we have dedicated space within our warehouses for solar inventory from a variety of manufacturers, but we also have access to inventory from trusted sources across the country and globe.
Our strong network allows us to offer high-quality products (with features like heavy-gauge aluminum strongbacks and a mixture of monocrystalline and polycrystalline panels) at competitive prices while giving you a range of options.
We have complete control over our inventory, so you won't have to wonder if certain products are available (or if they'll arrive on time).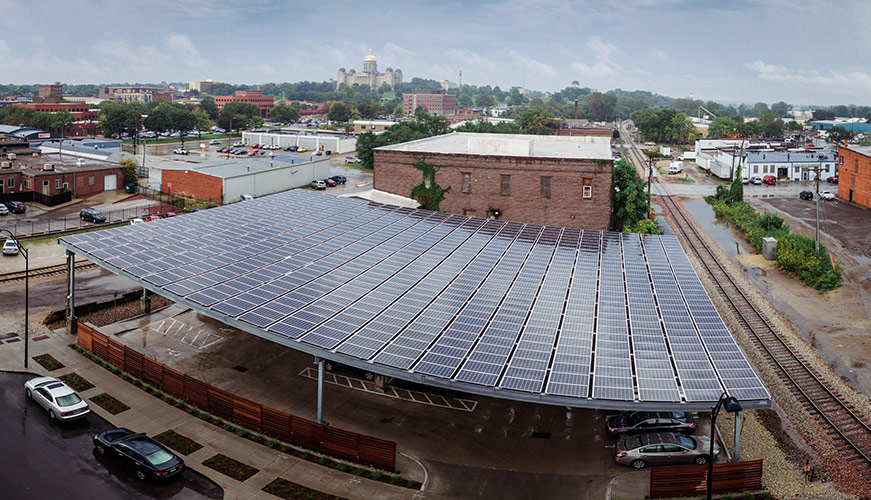 Market One - Des Moines, IA | Case Study »
Freight Charges
When comparing solar pricing, one often-overlooked factor is freight. How will your products arrive? How much will it cost to get them to you? What happens if they're damaged along the way? Because we deliver your solar products using our own trucks, there are often no separate freight charges.
To minimize damage, we handle your panels and other solar materials very carefully as they're loaded and unloaded. If something is damaged in transit, we'll take care of the issue at no cost to you.
Delivery and Staging
Finding a dedicated, secure place to store solar products – and having the manpower available to move them around as needed – isn't an easy task. It's time consuming and requires lots of planning and coordination.
Completing your solar project is easier when you have the exact materials you need precisely when you need them – and don't have to worry about storing or moving extra inventory. We'll store your products and bring them to you when you're ready throughout each stage of the project.
Paperwork
The paperwork involved with solar projects may not always be difficult – but it's time consuming. We can help you file interconnection agreements that define how you can connect to the grid. We'll also deal with product warranty claims and building and pricing power purchase agreement (PPA) financial models.
Value-Added Solar Services with Van Meter
Whether you're a solar installer or an end-user, you'll find value in working with a partner like Van Meter that offers stress-free services to keep your project on track and your costs competitive.
Serving for 90 years as an electrical distributor, we have established connections and staying power. Our solar experts understand not only solar specification and design, but also the electrical infrastructure required to make it happen.
Learn more about Van Meter's solar and renewable energy offerings.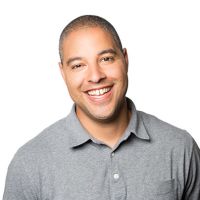 ARTICLE BY:
CHAD WILTZ
EMPLOYEE-OWNER, ENERGY SERVICES & SOLUTIONS MANAGER