Five Steps To Get You Started In Smart Manufacturing
You've probably heard the proverb, "A journey of a thousand miles begins with a single step." Well, your smart manufacturing journey begins with five simple steps, and it's way less effort! Use these steps to get a smart start in smart manufacturing.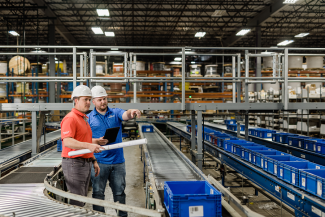 1. IDENTIFY STAKEHOLDERS AND ASSESS YOUR NEEDS
The first step is to assemble a team of stakeholders and assess what your greatest needs are. Who will this change affect? Who is driving decisions? Whether it's leadership, OT, IT, engineering or maintenance, gathering a diverse set of opinions will help you analyze the situation from every angle and uncover solutions.
Once you assemble your key stakeholders, what challenges are you trying to solve? Are you trying to overcome workforce shortages? Do you need to reduce downtime? How can you reduce scrap material? Identify the challenge(s) you want to solve and set measurable goals, so you can evaluate your progress down the road.
2. DETERMINE YOUR RETURN ON INVESTMENT (ROI)
Once you determine the challenges you want to overcome, try to quantify the financial impact of your current challenges and how much you can gain from an advanced manufacturing solution. How much money are you losing from downtime, and how much more could you produce with more uptime? How much could increased throughput improve your bottom line? Where is your hardware in its lifecycle, and how expensive is it to maintain or replace?
It is also important to consider your goals for future growth. What are your production goals for 10 or 15 years down the line, and how much investment will it take to reach those goals? Once you know the financial burden of your manufacturing challenges and consider your long-term goals, you can begin to map out a solution.
3. RESEARCH AND CHOOSE THE BEST INDUSTRY 4.0 SOLUTION
There are many possible solutions to choose from, so how do you know which one is the best for you? If your challenge is reducing downtime, how can you use data to perform predictive maintenance or use smart machines and robotics to work long hours? If it's reducing scrap material, invest in improving your production quality with a quality management system, or automate processes to reduce variability. If it's workforce efficiency, reduce your skills gap by finding training opportunities for your workforce, or utilizing technology like augmented reality and Vuforia Chalk.
Once you determine which solution meets your requirements and business objectives and whether it will deliver a ROI to help you reach your future goals, choose a partner to help implement the solution.
4. DESIGN AND IMPLEMENT YOUR INDUSTRY 4.0 SOLUTION
Any vendor or distributor can supply the parts you need, but to implement a successful smart solution, work with a partner you can count on. Who can you count on for technical support? What's your timeline, and who can help you navigate the supply chain to meet deadlines? Don't partner with someone who will help you implement a solution then walk away. Choose a partner that will continue to make sure you are using your solution properly to achieve long-term success.
Implementing a solution is also about getting your workforce to buy into your changes. There's a misconception that Industry 4.0 is about replacing people's jobs, but, that is not the case. U.S. manufacturing is expected to have 2.1 million unfulfilled jobs by 2030. With a workforce shortage, employers would rather move their current workers into different—more fulfilling—roles than lose them altogether. Communicating your Industry 4.0 plan to your workforce and helping them understand the role they play in creating value will set you up for continued success.
5. MEASURE YOUR SUCCESS
Once you have implemented an advanced manufacturing solution, how do you determine whether you were successful? Track your key performance indicators and reconsider your initial challenge. Do you have less downtime than before? Are you producing more product? Has your workforce embraced the change? Where are people struggling to adapt?
If you have determined your efforts were successful, scale your solution to other applications. If not, that's okay. Meet with your group of stakeholders to determine where there are still gaps and assess how to address them. Sometimes finding a solution takes one step at a time.
Are you ready to get a smart start? Where can Van Meter help you succeed? Start with these five steps or contact Van Meter to discuss your application with one of our smart manufacturing experts.
DISCUSS YOUR APPLICATION WITH ONE OF OUR SMART MANUFACTURING EXPERTS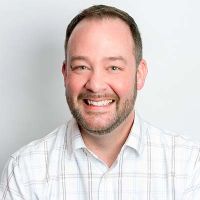 ARTICLE BY:
SCOTT SCHOLTEN
EMPLOYEE-OWNER, ACCOUNT MANAGER