Get More Out of Your Online Account: Introducing Three New Website Features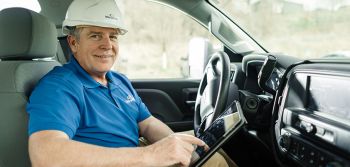 We built this platform for you – and want to make sure it meets your needs. That is why we took every comment and request seriously; you inspired us to create something better. Here are a few of your latest ideas in action…
BUY ONLINE, PICK UP IN STORE
You now have the option to pick up orders placed online. Before checkout, simply choose Pick Up instead of Ship as your fulfillment method. As long as the product is in-stock at your selected pickup location and you place your order before 2PM CST, most products will be available to pick up the same day. After you've placed your order, you will receive an email when your order is ready to be picked up.
VIDEO


Keeping Current: Everything you need to know about Van Meter's New Ecommerce Enhancements
EXPORT INVOICES
You already have the ability to view, search and manage invoices for both online and offline purchases – now you have the ability export those invoice details as well. Set up a filter to export only the invoices relevant to you or export your entire invoice history. Invoices export to an Excel document and include important details like invoice number, due date and balance.
IN-STOCK FILTER
Find the products you know you can get quickly by filtering your product search to include only the items we generally keep in-stock. The added flexibility of a "Stocked Items Only" filter, combined with our existing search and filter capabilities, will allow you to get what you need faster and easier.
Here are a few other improved features you may not have explored yet – be sure to check them out!
Search and sort product lists by part number – additional search and sort by part number options allow you to quickly find items from within your own product lists.
Previously purchased search filter – just like the in-stock filter, you can filter product search results to include only the items you've bought from Van Meter in the past.
To continue to improve your online experience, we need to know what's working and what's not working for you. Please contact us with your ideas, feedback, comments and suggestions.
Related articles: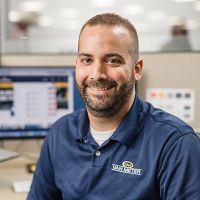 ARTICLE BY:
EVAN FRATZKE
EMPLOYEE-OWNER, PROGRAM MANAGER - DIGITAL MARKETING AND ECOMMERCE
Fratzke joined Van Meter in 2013 and has more than 10 years experience in digital marketing and ecommerce.